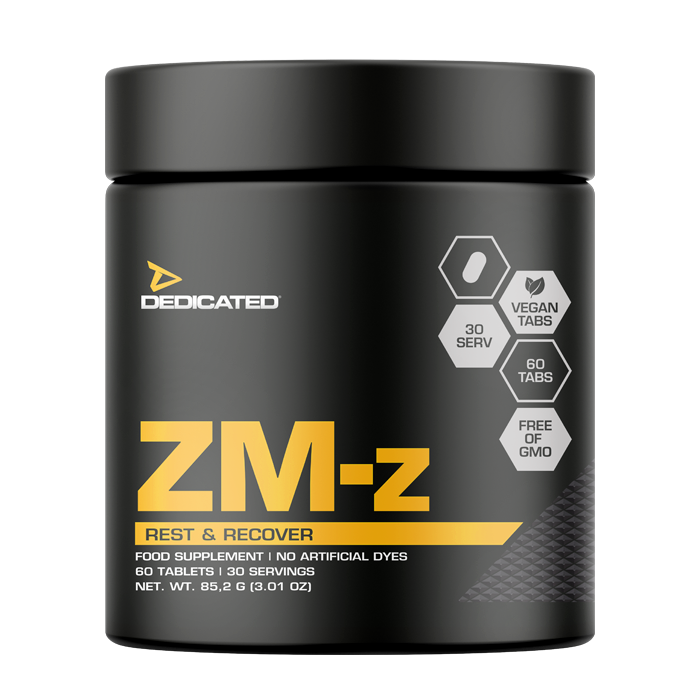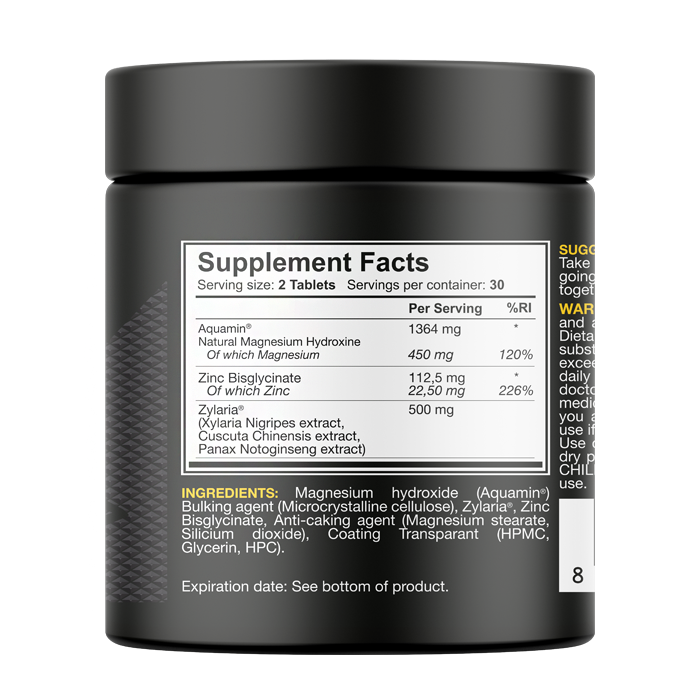 ZM-z
Dedicated ZM-z™ is our unique spin on ZM-A products and we're doing it better!
ZM-z™ is the ultimate combination of the best forms of Magnesium & Zinc combined with the new cutting edge ingredient Zylaria®. This unique combination will promote deep and restful sleep whilst fueling your recovery.
Dedicated ZM-z™; we're bringing the sexy back to ZMA products!
SPECS:
- Vegan tabs.
- 60 tabs.
- 30 servings per container.
By comparison, ZM-z™ has nearly 1400mg of Magnesium; that's 3x as much as most comparable products!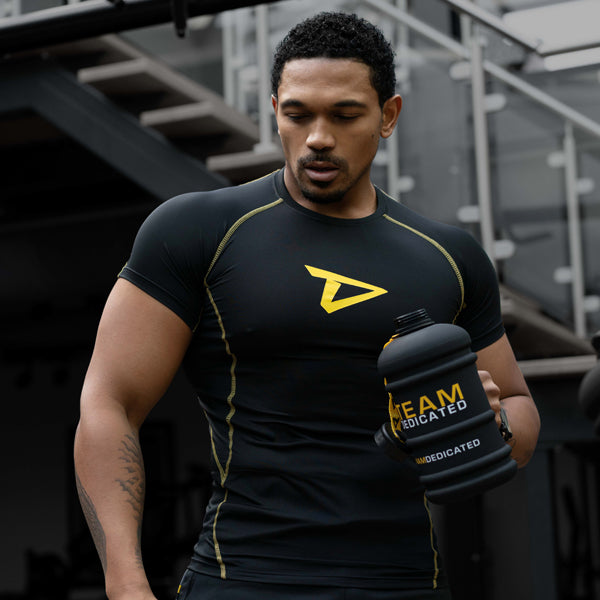 "Sleep is overrated." Said no one ever!
One of the best known sleep supplements has to be the good old combination of Zinc + Magnesium with some B6 sprinkled on top. But what if, there's a way to make it simply better?
What if the vast majority of Magnesium supplements on the market are grossly underdosed! When a label states "450mg of Magnesium Bisglycinate" for example, one might think you are getting 450mg of Pure Magnesium. But you don't! You see, Magnesium Bisglycinate is only 10% actual Magnesium! So instead of getting 450mg you are only getting 45mg of actual Magnesium. That is not enough to yield any positive effect so quite useless. Check your product's label and see if you are actually getting what you are paying for.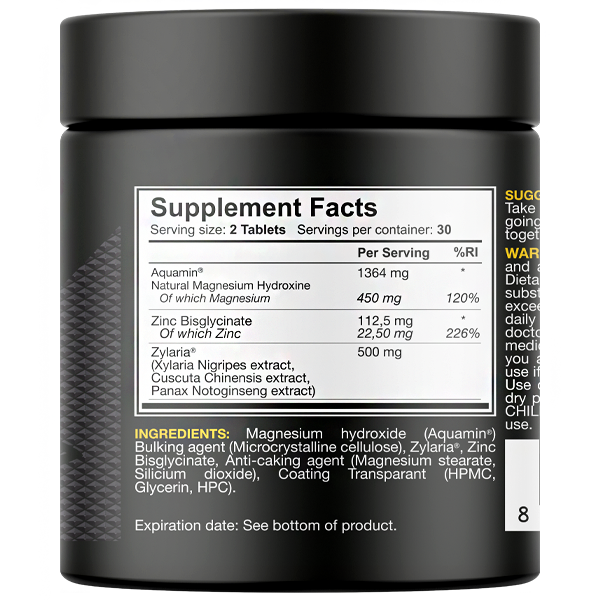 truly transparent formula
450mg of Pure Magnesium per serving | Since virtually everyone is severely underdosing Magnesium we've done the opposite; mega dosing Magnesium and having a REAL open label.And not just that; we've used one of the best forms of Magnesium with the all-natural sea water derived and patented Aquamin™ Magnesium for better absorption.

22,5mg of Real Zinc per serving | We've added in perhaps the most bioavailable form of Zinc on the planet. The mighty Zinc Bisglycinate in a truly effective dose.
500mg of Zylaria™ per serving | Zylaria™ is a patented cutting edge and natural ingredient that is amazingly effective in enhancing everyone's sleep quality. It doesn't cause drowsiness and isn't addictive so it can and should be used nonstop. Zylaria™ works by naturally increasing GABA levels and thus promoting relaxation & deeper sleep and elevates mood.
No added Vitamin B6!
We've discarded the B6 completely. Why? The vast majority of athletes
already have enough B6 in their diet and vitamin B6 toxicity due to overdosing is a real threat not to be taken mildly. You need to be healthier and better. Not exposing yourself to any potential dangers…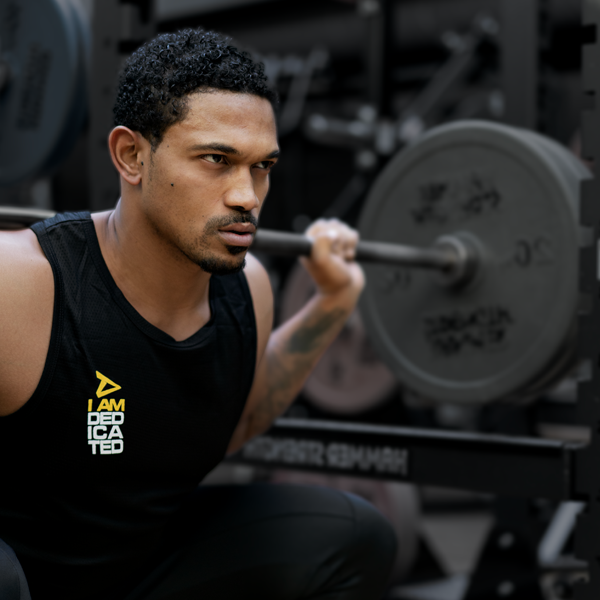 DESIGNED FOR EFFECTIVENESS
As with all Dedicated™ products, we made sure ZM-z™ only contains research proven ingredients that you can actually feel!  
Just ingredients that work, at the highest possible dosages and
specifically selected for those who put in the work themselves.
Imagine waking up each and every day refreshed, recovered and ready to go. Just a little bit better each and every day with DEDICATED ZM-z™.
INGREDIENTS: Magnesium hydroxide (Aquamin®) Bulking agent (Microcrystalline cellulose), Zylaria®, Zinc Bisglycinate, Anti-caking agent (Magnesium stearate, Silicium dioxide), Coating Transparant (HPMC, Glycerin, HPC).
SUGGESTED USE: Take 2 tablets 30-60 minutes before going to bed. Avoid taking this product together with dairy.

A varied, balanced diet and a healthy lifestyle are important. Dietary supplements are not a substitute for a varied diet.

Do not exceed the recommended serving and daily intake. Please consult your doctor prior to use if you have a medical condition. Not recommend if you are pregnant or nursing.

Do not use if safety seal is broken or missing. Use only as directed. Store in a cool dry place. Read entire label before use.

KEEP OUT OF REACH OF CHILDREN.
FAQ
Everything you want to know about ZM-z.
Simply take ZM-z™ 30-60 minutes before going to bed. We do strongly advise not to take ZM-z™ with a protein shake or any milk based product as it might slow down absorption.
Within 30 minutes you will feel a bit more relaxed and your mind will
start to wander off a bit. That's a great due to start getting ready for
getting to bed. You will wake up better rested and recovered in the morning.
Yes, ZM-z™ contains safe and proven ingredients and does not contain any banned substances and is not addictive.
ZM-z™ does not contain any known allergens.
Yes, ZM-z™ can be perfectly stacked with other DEDICATED™ products and should be a daily staple product in any stack. Be it for muscle growth or weight loss.
In fact, all DEDICATED™ products are uniquely designed to work in
perfect synergy with each-other, meaning they are not only great in combination, but they even enhance each other's effectiveness when taken together.