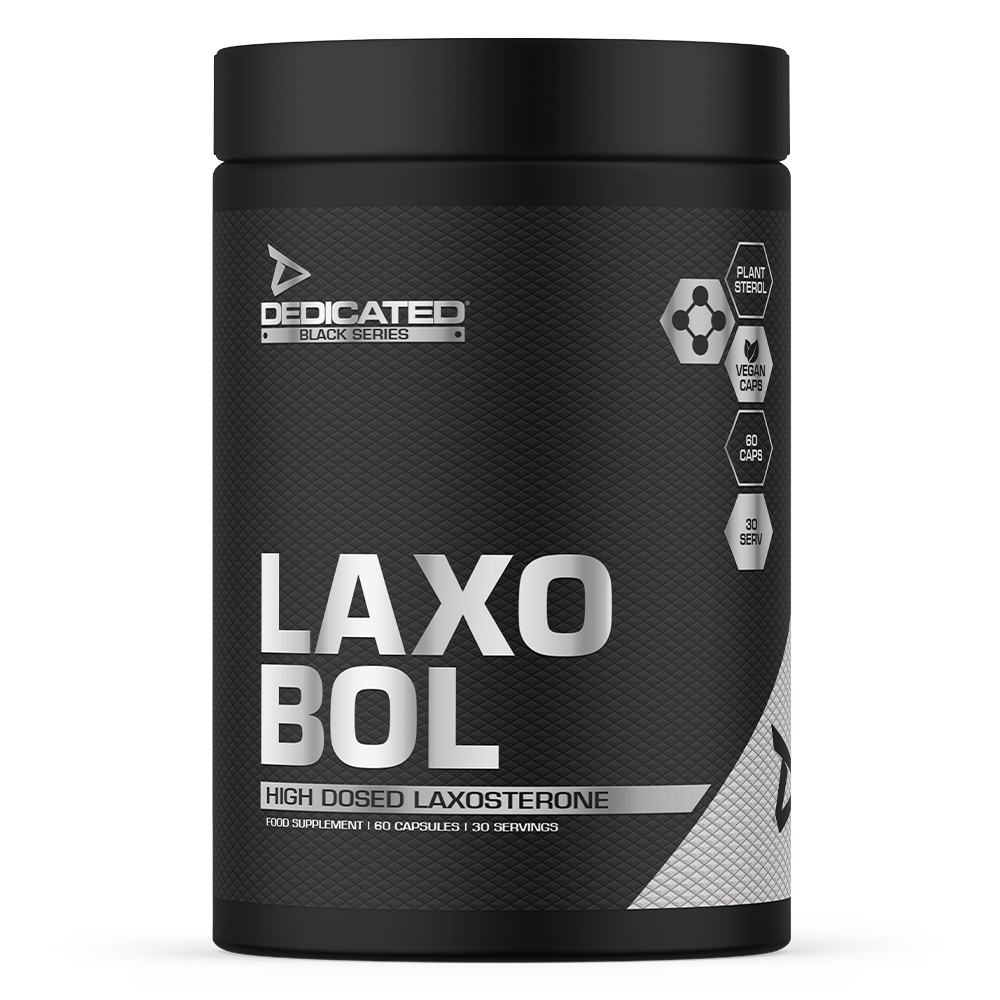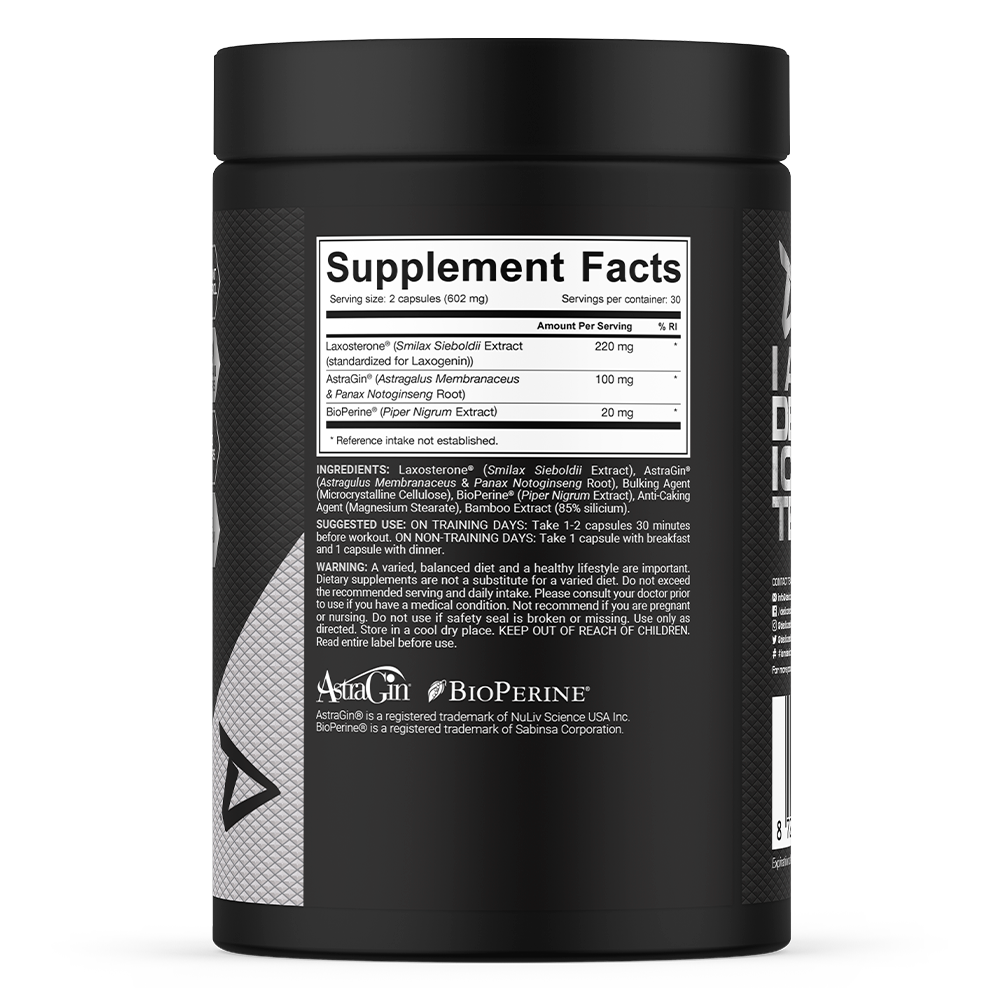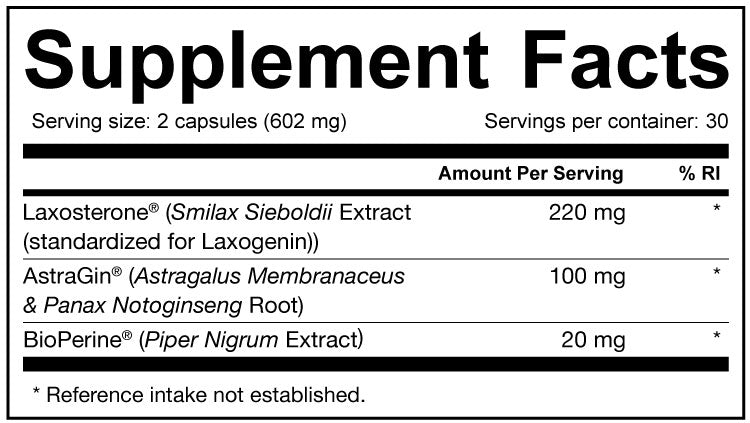 LAXO-BOL
LAXO-BOL™ is a natural non-hormonal strength & lean muscle enhancing product that has been designed for serious male and female athletes.
LAXO-BOL™ contains only natural plant derived ingredients including a powerful 220mg dosage of Laxogenin per serving.
SPECS:
- Vegan capsules.
- 60 capsules.
- 30 servings per container.
GET READY FOR THE NEXT LEVEL
LAXO-BOL™ is the ultimate natural muscle building product available.
Featuring an incredibly high dosage of premium quality Laxogenin and other patented ingredients LAXO-BOL™ will help you unlock your ultimate potential.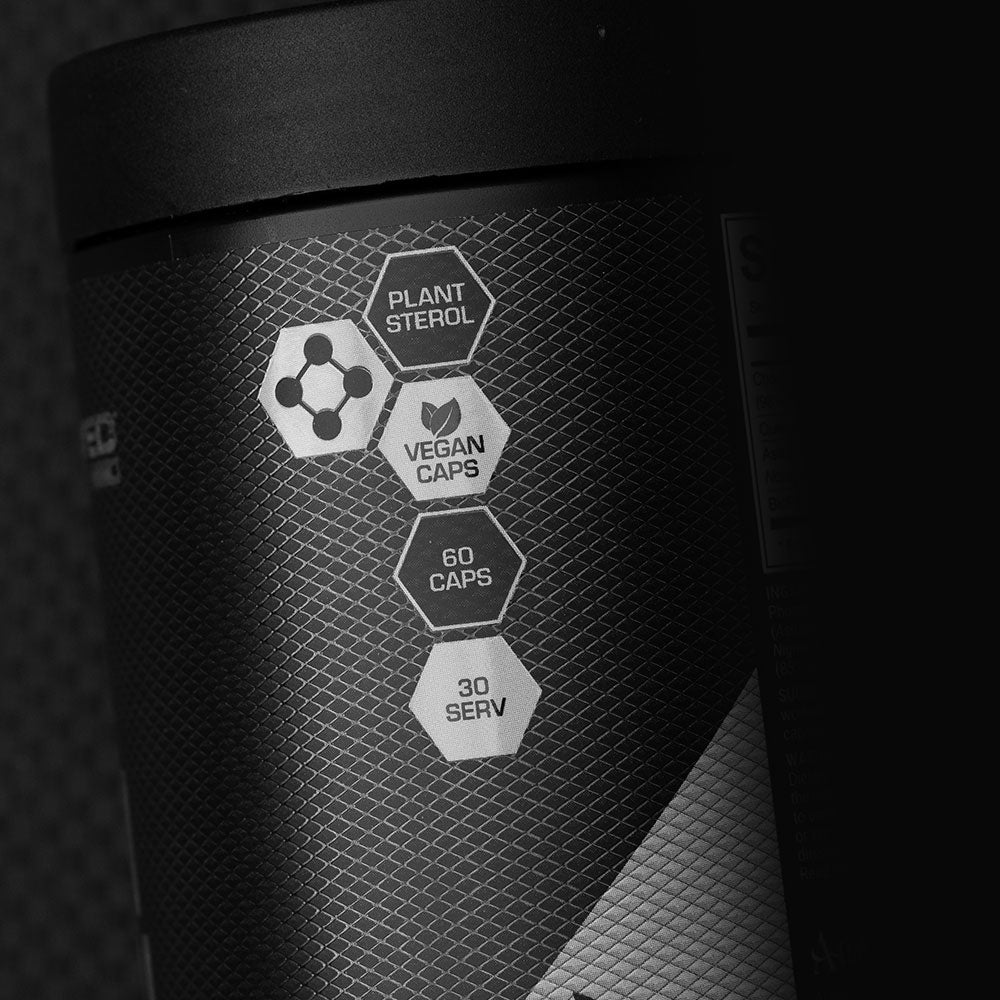 Increase strength and performance
NATURAL & EFFECTIVE
LAXO-BOL™  truly represents the next phase in safe, natural but incredibly effective supplements. Gone are the days of hoping for any kind of gainz from a product.
LAXO-BOL™ will build muscle, increase strength and performance in record-breaking time unlike any other (natural) product.
The only side effects users reported were incredible strength gainz, enhanced muscle building and increased appetite.
Even better; the gainz made from LAXO-BOL™ will not diminish once you stop using the product. LAXO-BOL™ gainz are permanent!
Convert protein into lean muscle
BREAK DOWN YOUR PLATEAUS
LAXO-BOL™ works by increasing Protein Synthesis by a near staggering 200%.
Protein Synthesis basically means the rate by which protein is converted into lean muscle. It is therefore imperative that you increase your protein intake for LAXO-BOL™ to utilize its true strength.
Within days you should feel and see your strength going up; time to break down your old plateaus!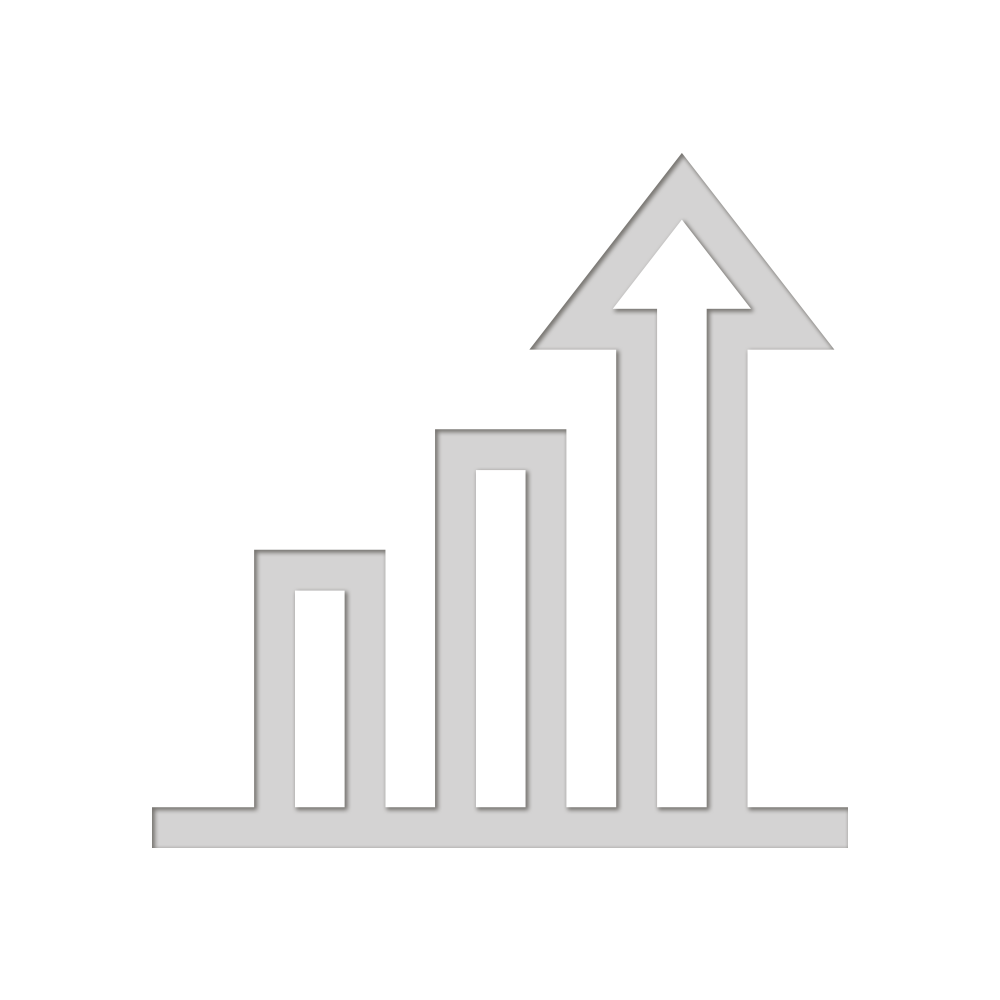 Unique ingredients for enhanced absorption
WITH REAL LAXOGENIN
LAXO-BOL™ ™ features as its key ingredient a monster dose of real Laxogenin naturally derived from Smilax Sieboldii through a unique standardization system. Although Laxogenin is a ground-breaking performance enhancing compound, it is extremely poor absorbed and thus it doesn't work for the majority of users.
At Dedicated we always want to be better and so we figured out a way to increase Laxogenin's effectiveness by nearly 150%!
By fusing natural Laxogenin with the patented absorption enhancers Bioperine® and Astragin®; we unlock its true potential by increasing absorption. We didn't stop there as we use exclusive micro-encapsuled pure Laxogenin to optimize bio-availability.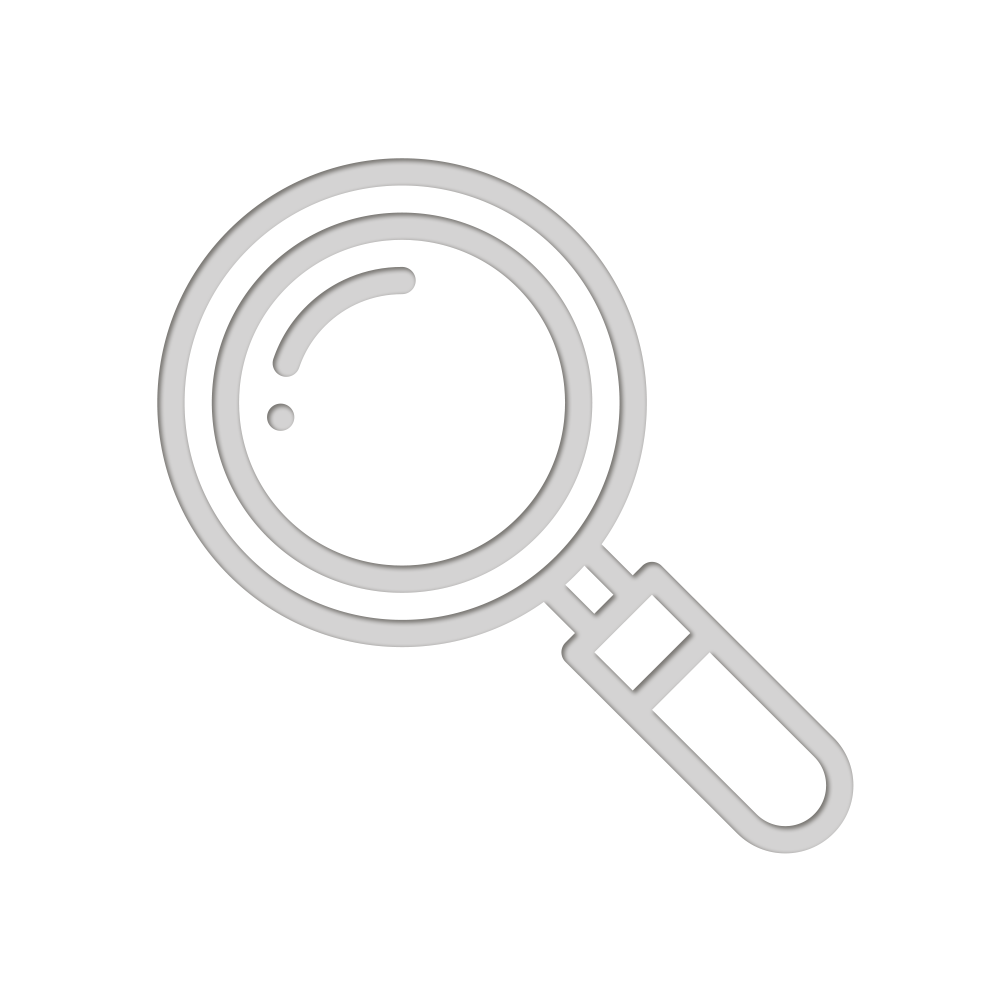 TRANSPARENT FORMULA
Never before have you been able to experience the real muscle building, performance enhancing, strength increasing and all round awesomeness of Laxogenin until now!
In true Dedicated Nutrition spirit, LAXO-BOL™ contains a fully disclosed epicly dosed formula. Research states that 100mg of pure Laxogenin is the way to go; so we went with 220% of that dose to ensure you get the gainz you deserve!
We do not have to hide behind fancy "proprietary blends" that basically do not tell the truth about actual ingredients and dosages. What you see is what you get; and we're darn proud of it too!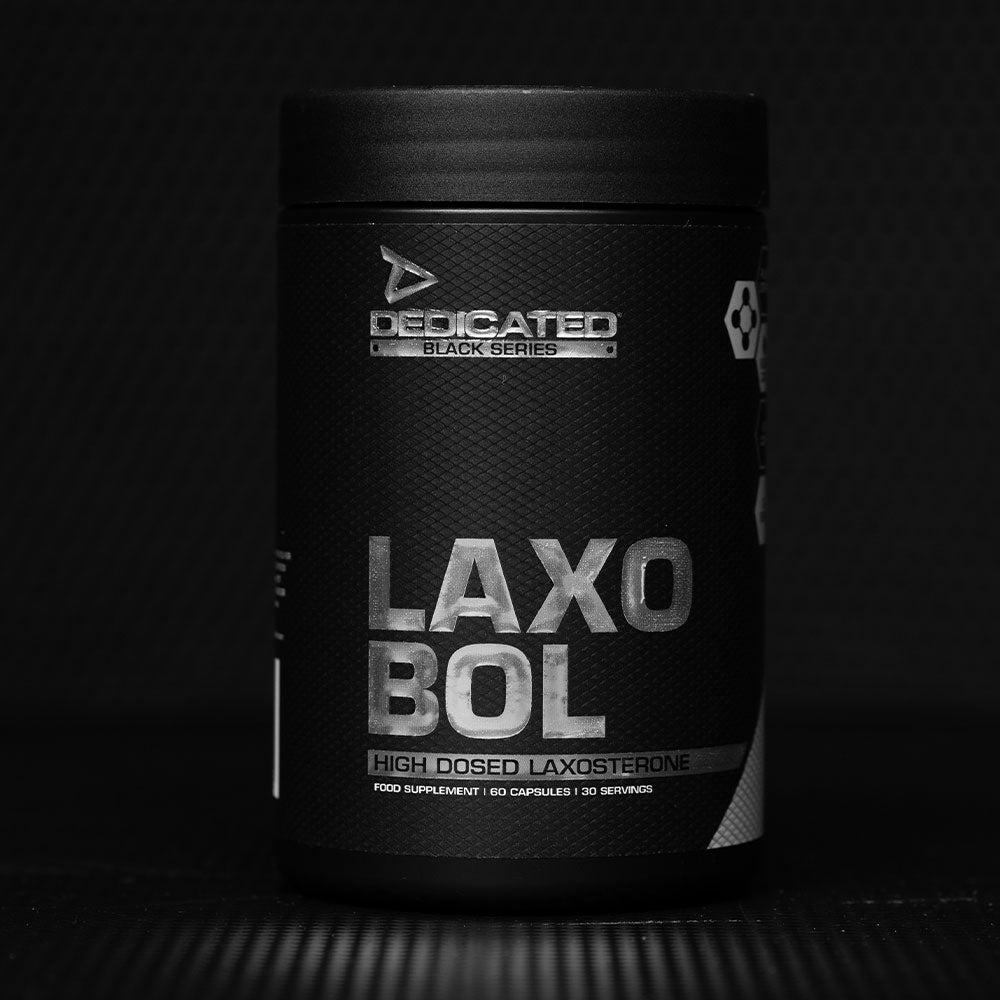 UNLEASH YOUR POTENTIAL
2 capsules is all it takes for LAXO-BOL™ to increase performance, lean muscle mass and stimulate brutal strength unlike ever before.
The longer you will use it, the more pronounced the gainz will be. Get ready to pack on the pounds and weights like you never thought possible with a natural product.
DEDICATED LAXO-BOL™; 100% Natural; 110% Unnatural Results!
INGREDIENTS: Laxosterone® (Smilax Sieboldii Extract), AstraGin® (Astragulus Membranaceus & Panax Notoginseng Root), Bulking Agent (Microcrystalline Cellulose), BioPerine® (Piper Nigrum Extract), Anti-Caking Agent (Magnesium Stearate), Bamboo Extract (85% silicium).
ON TRAINING DAYS: Take 1-2 capsules 30 minutes before your workout.
ON NON-TRAINING DAYS: Take 1 capsules with breakfast and 1 capsule with dinner.
Not intended for use by persons under 18. Only intended to use as a dietary supplement. May have an adverse effect on activity and attention in children. Consult your physician before use if you are using any prescription or over-the-counter drug(s) and/or dietary supplement(s). Do not use if you are taking erectile dysfunction medication. Do not use as sole food source. Do not use if you are pregnant or nursing. Discontinue use and immediately consult your health care professional if you experience any adverse reaction to this product. Do not exceed recommended serving and daily intake. Do not use if safety seal is broken or missing. Use only as directed. Store in a cool dry place. KEEP OUT OF REACH OF CHILDREN.
FAQ
Everything you want to know about LAXO-BOL.
Always take 2 capsules 30 minutes
before your workout. On rest days simply take 1 capsule with breakfast and 1 capsule with dinner.
Yes, LAXO-BOL™ does not contain any ingredient that is on any kind of doping list. It's non hormonal and perfectly safe for men and women.
Always consult your doctor before starting a new program of supplement protocol.
Several users have experienced results within days! Most users note a rapid increase in strength after a few days.
LAXO-BOL™ needs at least 3 weeks of consistent and correct use before it will reach its full potential.
Results will be greatly depending on your protein intake and training effort. So go get serious and reap the benefits of LAXO-BOL™ by eating and training better than you've ever done before!
LAXO-BOL™ is an extremely versatile product that has its place in both a bulking, diet or PCT phase.
Simply add it to your pre-workout (UNSTOPPABLE™ or EPIC™) and experience perhaps the best workouts of your life with greatly enhanced strength.
LAXO-BOL™ was designed to work stand-alone, but it will truly shine when combined with other products from the Black Series like EPI-BOL™.